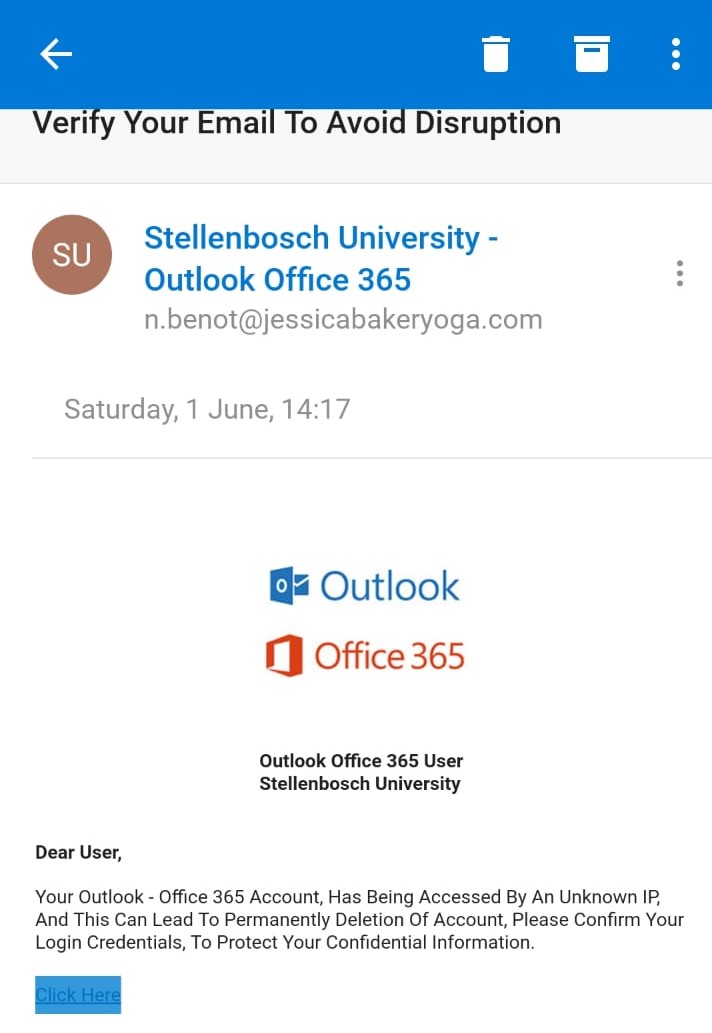 An email with the subject "Verify Your Email To Avoid Disruption" which looks as if it's from "Stellenbosch University – Outlook Office 365" was sent to staff and students. The email asks you to click on a link to verify your Outlook account. (see image)
This is not a legitimate email from Information Technology, but a phishing attempt.
We will never ask you to provide any personal information by means of email. By clicking on links and providing your information, you give criminals access to your personal information and your accounts.
If you clicked on the link in this phishing email, immediately change your password on www.sun.ac.za/password. For enquiries contact the IT Service Desk by logging a request or calling 808 4367. More information on phishing is available on our blog and Twitter.