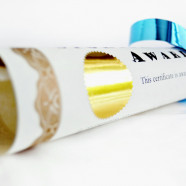 Prof Frederick Mostert, extraordinary professor at Stellenbosch University and Academic Fellow of this Chair, received the Lifetime Achievement Award at the Luxury Law Summit 2014 for his contribution to the luxury industry according to a report by the Global Legal Post here.
Prof Mostert's career as legal professional includes many significant contributions to legal development across the world, among others the recent landmark case involving a brand from the Richemont stable which resulted in a successful defence of IP rights in the digital environment. (This matter was recently discussed by Prof Mostert at the annual IP public lecture at Stellenbosch University.)
It therefore comes as no surprise that Prof Moster should be honoured by his peers in this manner.