As you know by now, IT offers various courses for free – all you have to do is enroll. But does the sight of the online registration fill you with dread and in the end you give up and just call the IT Service desk?
Don't panic, we'll show you step-by-step how to survive this relatively painless procedure.
STEP 1
Go to the staff portal –  my.sun.ac.za
STEP 2
Click on SUN-e-HR.
STEP 3
Log in with your SU username and password.
STEP 4
Click on Training and Development and then Learner Home.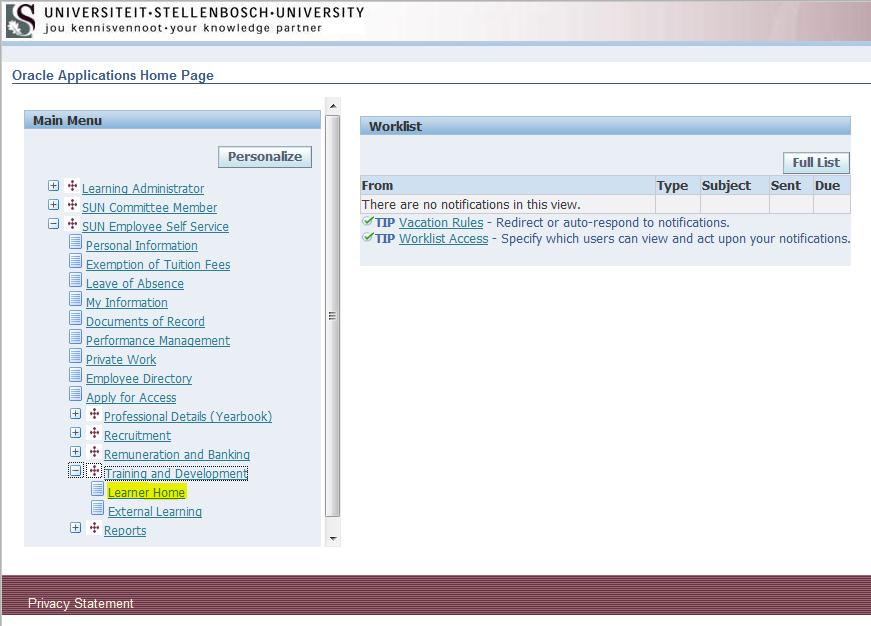 STEP 5
Click on Catalog and select Information Technology
STEP 6
Select your course
For more information on our courses, click here.