WWD 2022 Theme: "Recovering key species within ecosystems"
The invasive mice on Marion Island and Gough Island have devastating effects on seabirds that breed in the sub-Antarctic, affecting the ecosystems on these islands.
The Royal Society for the Protection of Birds (RSPB) has kicked off the Gough Island Restoration programme in the austral summer of 2021, in an effort of saving seabird species from extinction. Read the latest update of this programme here.
On Marion Island, the Mouse-free Marion Project, initiated by the South African Department of Forestry, Fisheries and the Environment (DFFE) and BirdLife South Africa, "aims to remove the mice from Marion Island in 2024". As Marion Island is just less than 30,000 hectares, this will be the largest eradication effort on an island to this date.
The MFM project can be supported by means of the SPONSOR A HECTARE INITIATIVE – click here for more information.
Together we can recover seabird species on South Africa's sub-Antarctic Marion Island, ensuring sustainability of the island's ecosystems.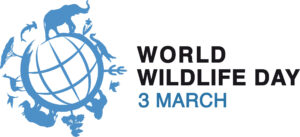 Featured Image Credit: Otto Whitehead, team member of Marion 68 (2011-2012).
Anche Louw, Antarctic Legacy of South Africa, 03 March 2022.
Please ignore PDF below.